Tell us a little bit about your event?
Once Upon is a celebration of Leeloo's 2nd birthday and our ongoing support for Australian artists. It will feature the artwork from 38 artists from all over the country, where each artist has been given their own fairytale to interpret as a basis of their work.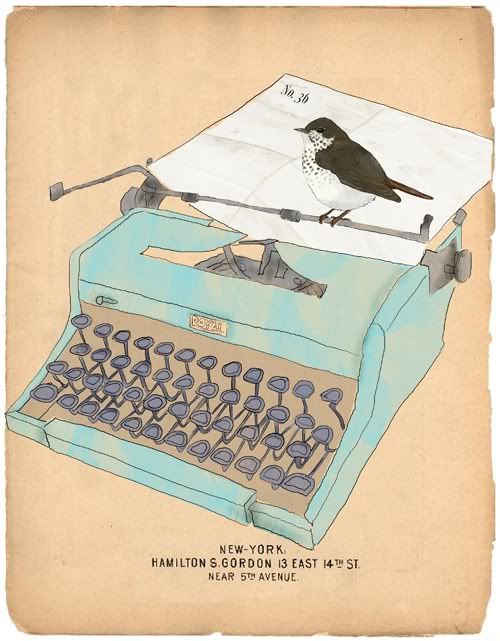 Why did you start the event?
After attending Renee's exhibition in July (Art4Friends) where there was poor attendance, I felt that between us we could come up with something that was done the way we'd like it. We put our heads together and the pairing proved successful, and our collaborative process organically grew from there.
What is the favourite part about running the event?
Initially reviewing the work from the artists' submissions, now as the completed works trickle in, seeing them in their glory!
Why do you love handmade so much?
It has heart. Since being so heavily entrenched in the handmade industry I find it really difficult to find things that I even like in chain stores and department stores. I take one look at labels in stores, and when I find it's not made in Australia, as is often the case, I consider how high the profit margin must be and how many of these items are in the world and I actually have quite an irksome visceral reaction.
Name 5 reasons why visitors should attend the event?
To support the floundering Sydney art scene
To help us in our efforts to change the "art crowd only" rules
To see extraordinary, beautiful (and affordable) artworks by talented young Australians
To experience the lovely atmosphere on opening night of friendship, support and community
To check out the Leeloo pop-up store (Fri to Sun only) and see some of our online goodies in person (and maybe grab some Christmas pressies!)
Visit the
once-upon.com.au
for more information on the exhibition, plus a list of artist.
Opening night -
Thursday November 19th 2009
at
aMBUSH gallery
from
6pm to 9pm
,
Exhibition open daily from
10am to 5pm
through to
Sunday 22nd November
.